If H5N1 really is the herald of doom for our late great planet, all I ask is that I remember to still live each day as my last, to honestly do the best I can, to enjoy the little things (good books, my children's smiles, sun and wind and rain), and to ensure the existence of my protoplasm was for good upon the earth. Good does not equal worry, or mourning the loss of utopia, or angry diatribes, no matter how well-meant. Good means loving my enemy, forgiving the clueless, being honest with myself, and sharing what I know.
http://www.fragmentsfromfloyd.com/archives/003762.html#comments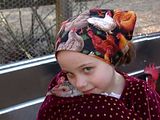 friend mackenzie's daughter apphia hugging her favorite dorking hen, isadora, while their majorca roo stands guard behind them. we raised these from chicks & helped them to start their little flock of backyard birds.



here are a few pix of our own backyard birds. click on the thumbnails for full-size views.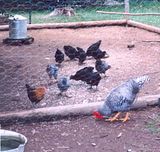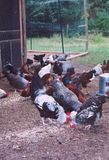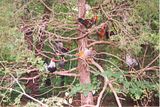 their favorite place was the cedar tree in the summerfield backyard!
would that everyone could enjoy such simple pleasures as these...